Company
METAYOTA LLC was founded on June 1st, 2021 in Delaware, USA.
Joel is the director of the company METAYOTA LLC.
The company is 100 % owned by Joel, September 1984.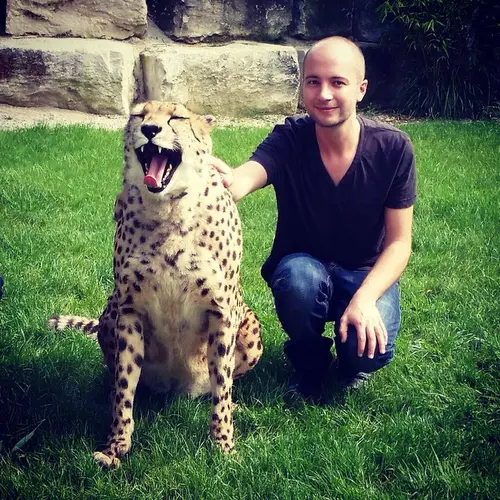 He is designer and programmer of the website and the METAYOTA editor!
Please contact the owner at joel@metayota.com if you are interested in getting websites and web-apps for your company, designs, business, press material like pictures and videos of the company and software, media interviews, etc.!
Joel worked for many companies and created apps for well-known companies like ALDI, Credit Suisse, GE Money Bank, Mercedes-Benz and NOKIA.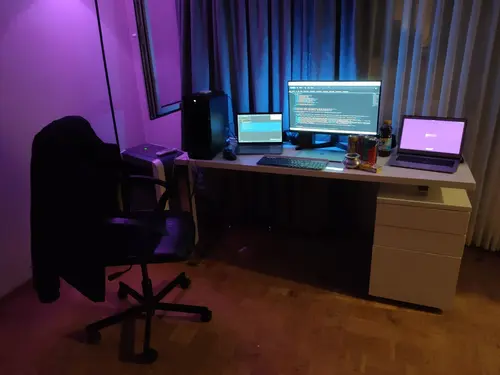 Registered Office
METAYOTA LLC
256 Chapman Road
Newark Delaware 19702
USA
Products
The METAYOTA platform for creating web applications
Rental of dedicated servers including METAYOTA
Rental of virtual servers including METAYOTA
Rental of webspaces including METAYOTA
METAYOTA graphics engine - render 2D graphics in C++
METAYOTA paint - designer also used to write templates for the graphics engine
Services
METAYOTA LLC company offers the following services:
Advanced image effects
Advertisement services
Artificial intelligence
All services needed to run a website or web app for your business!
Business software
Business task service
Calculations
Corporate identity
Compiler research
Content approval
Computer algorithms
Customer relation management
Content management
Computer task robots
Data
Data visualization
Design service
Document creation
Data services / APIs
Engineering
E-commerce landing-pages, store support, etc.
Full-text search for your website
Financial technology
Industrial research
Internet and computer services
Industry software
Image processing
Image rating
Market research
Mac desktop apps
METAYOTA app and website creation
Newsletter services
Online business management
Remote working platform for programmers, designers, graphic artists, copywriters, translators, etc.
Online advertisement services
Programming service
Product research
Product design
Pixel graphic rendering
Prototyping
Paper work
Legal services required to publish services, products to markets
Reverse engineering
Spider and crawler technology
Statistics
Software migration support
Software for paper-ink devices
Software development for desktop, mobile, tablet, server, notebook, ...
Screendesign
Scientific research
Search engine optimization
Text translation service
Text rendering
Trading in software licenses
Translation services
Ubuntu server administration
User interface design
Video rating
Visualization of statistics
Video processing / delivery
Web services
Website template creation for Wordpress
Website template creation
Wordpress website administration
Windows desktop apps
Technology stacks
Ubuntu web server, Apache, PHP, MySQL, JavaScript, HTML, CSS
Website or apps built with these technologies have billions of potential users and millions of potential programmers who understand these technologies!
Ubuntu desktop and windows apps built with C++, SDL, OpenGL, METAYOTA CPP engine
App engine for C++ apps built with the METAYOTA editor! Paint simple GUIs with rectangles, images, texts, etc. and create own tags that render with SDL!
Of course the renderer could also be used for other platforms but need integration work!
The app engine is still under development and no code is published yet!
ESP32 RTOS C++
Microchip programming.
OpenBSD for sensitive data storage
The shared webspaces were not invented to store sensitive data! Please get a dedicated server for more security!
Secure by Default "To ensure that novice users of OpenBSD do not need to become security experts overnight (a viewpoint which other vendors seem to have), we ship the operating system in a Secure by Default mode. All non-essential services are disabled. As the user/administrator becomes more familiar with the system, he will discover that he has to enable daemons and other parts of the system. During the process of learning how to enable a new service, the novice is more likely to learn of security considerations."
Have you found a software bug in our software?
If you found a software bug please send us an email to support@metayota.com!
DMCA / copyright claims
If you have found any material infringing your copyright or any other of your rights in one of the webspaces hosted by METAYOTA please send an email to support@metayota.com or send the request in the contact form.
The message is then forwarded to the owner of the domain.
Report illegal activity
If you wish to report any possible illegal activity from our servers please send an email to abuse@metayota.com!
Mission Statement
Enjoy a journey into a new world where everyone is rich and powerful!
METAYOTA LLC USA is the best internet company on the planet and creates products like never seen before!
Remember your three-dimensional reality!
Company History
1. June 2021: METAYOTA LLC was founded in Delaware USA.
3. June 2021: The first server rented in the United States of America!
5. June 2021: Web design for metayota.com website finished, email server installed!
8. June 2021: The platform is already online, the domains registered, the LinkedIn page created.
9. June 2021: The company has now five super-powerful servers able to run hundreds of websites!
12. June 2021: Release of METAYOTA editor 1.1 with a great design many features!
2. July 2021: 39 followers on LinkedIn!
20. July 2021: 1 000 followers on Twitter!
24. July 2021: 148 webspaces have been created! We are hosting now a popular video sharing website with many servers and users!
31. July 2021: 55 000 website visitors in July 2021!
2. August 2021: metayota.com has now a traffic rank of 600 850! There are still 600 000 websites with more visitors!
5. August 2021: Our website has rank of 352 066 in global internet traffic and engagement at Alexa
Idea of the Company
The company was invented to combine all technologies which are based on the computer processors like ARM, AMD, Intel or microprocessor especially ESP32 and other computer equipment like RAM.
One day, the company is sold to a major computer company or shareholders!
With this money, I would like to create a robotic small company train system in Africa with an own chipset!